Library Collection
PRINTED BOOKS COLLECTION
TEXT BOOKS
The library has a good collection of textbooks of different subjects. Teachers and students can retrieve information about the books with the help of OPAC. The text books are available for the users for reading as well as for issue.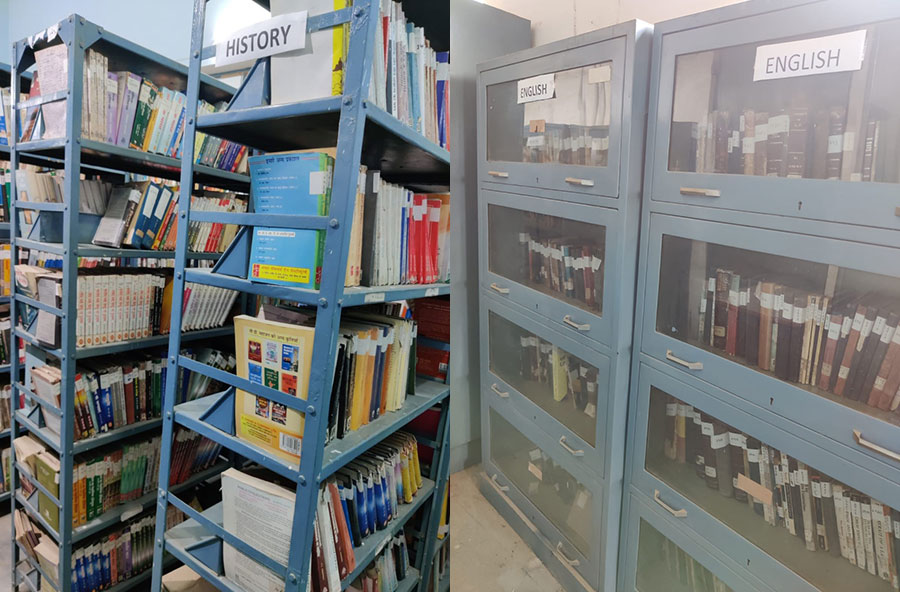 The textbooks collection of the library include books of different subjects like History, Hindi, English, Urdu, Persian, Arabic, Education, Sociology, Geography, Commerce, Economics, Software Technology, Fashion Designing, Mass Communication and Women Studies.
REFERENCE BOOKS
Reference Books such as dictionaries, encyclopedia's etc are housed in the library to support the academic needs of its users. The reference books are displayed in separate almirahs with easy visibility and are available for reading purpose only.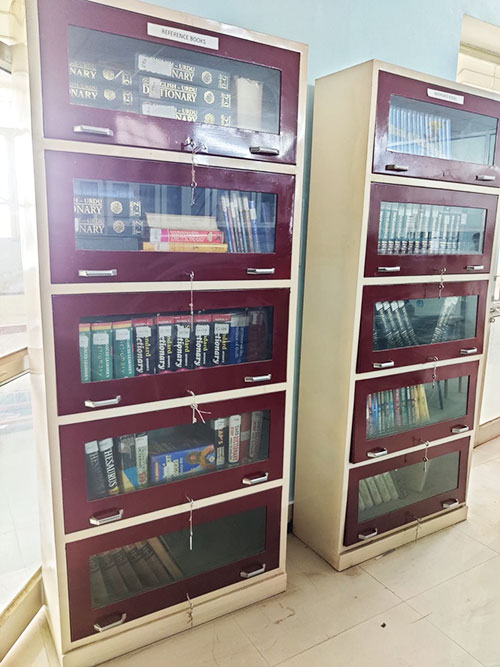 GIFTED BOOKS
The library has a very good collection of gifted books of different subjects. These books are gifted by the teachers, students and alumini of the college.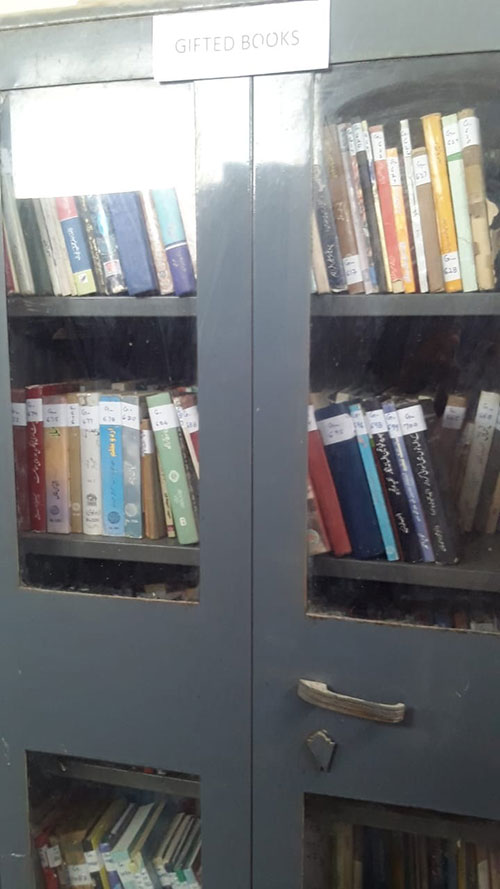 REMEDIAL COLLECTION
Remedial Collection of the library consists of textbooks of different subjects. These books are issued to provide additional support in the learning process of the college students. Students who have teacher's recommendation can access these books to gear up their studies.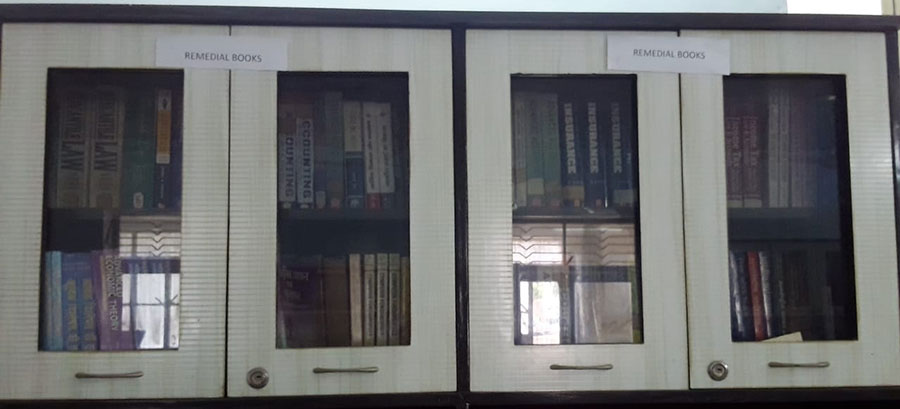 RARE BOOKS
The Library have few rare books gifted by the teachers of the college. These books can be accessed by the users after special permission of the librarian.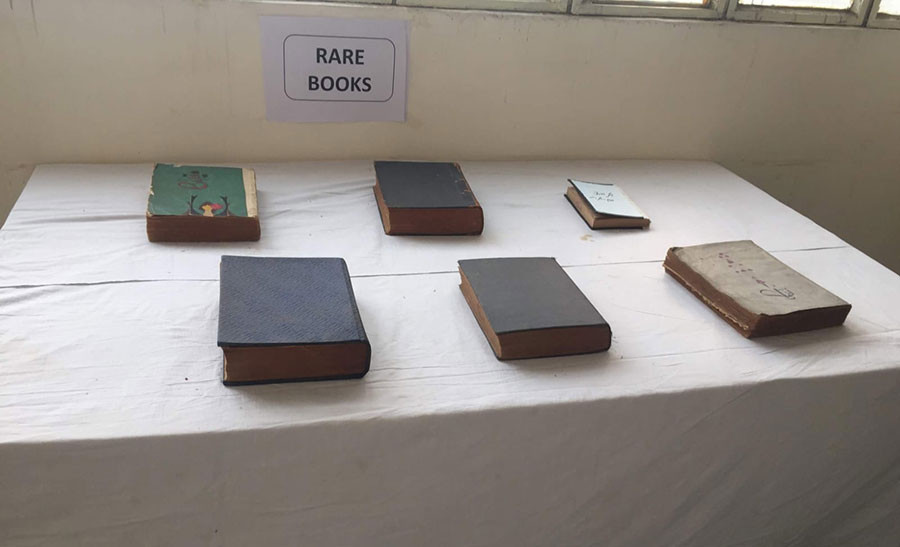 DIGITAL BOOKS COLLECTION
DIGITAL BOOKS COLLECTION
The library started a Digitization Programme under which 2008 books of the library were digitized by the digitization team outsourced by the College.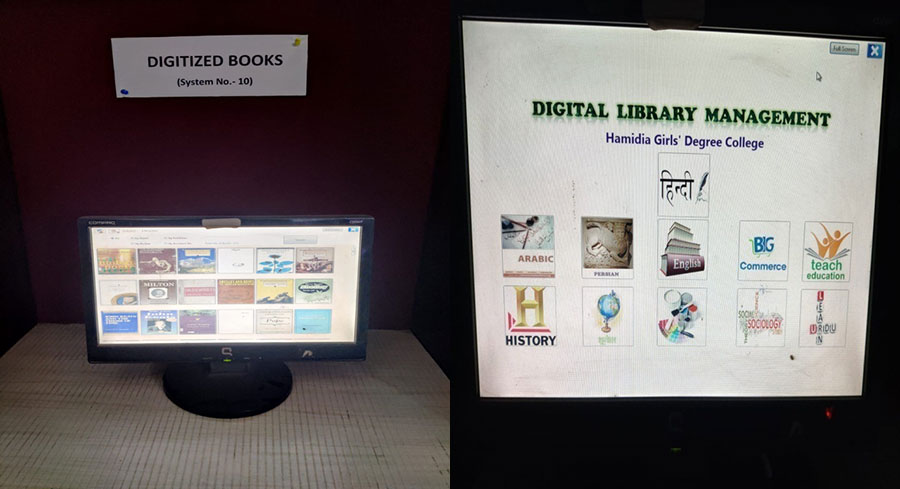 The Digital Books collection of the library include books of different subject areas like English, Hindi, History, Sociology, Urdu, Arabic, Commerce, Geography, Education, Persian and Painting. The teachers and students of all classes can access these books through Digital Library Management Software available on ten (10) computer systems in the library.
PERIODICALS
JOURNALS
Library has subscription to print journals of different subjects. These are displayed on the display racks for easy visibility of the readers.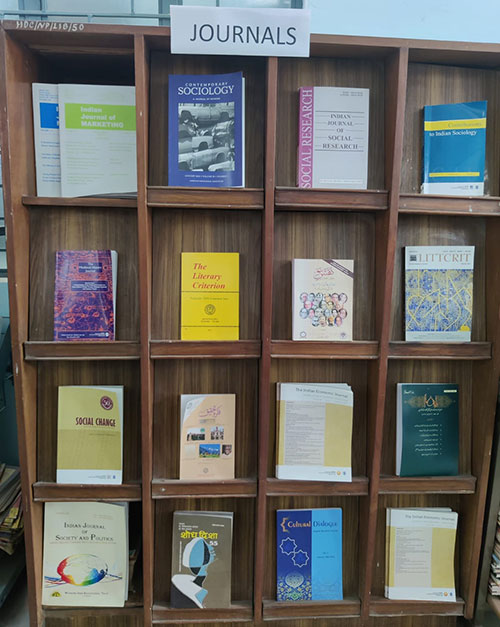 LIST OF JOURNALS SUBSCRIBED BY THE LIBRARY
| | | | | |
| --- | --- | --- | --- | --- |
| S. NO. | NAME OF THE JOURNAL | PUBLISHER | ANNUAL FREQUENCY | SUBJECT |
| 1. | Contributions To Indian Sociology | Sage | 3 | Sociology |
| 2. | Contemporary Sociology : A Journal Of Reviews | Sage | 4 | Sociology |
| 3. | Urdu Duniya | NCPUL, Delhi | 12 | Urdu |
| 4. | Al-Baas-El-Islami | Majlis-e-Sahafat-o-Nashriyat | 12 | Arabic |
| 5. | The Indian Economic Journal | Sage | 4 | Economics/ Commerce |
| 6. | Social Change | Sage | 4 | Sociology |
| 7. | Fikr-O-Tahqeeq | NCPUL | 4 | Urdu |
| 8. | The Literary Criterion | Dhvanyaloka, Mysore | 4 | English |
| 9. | Littcrit | | 2 | English |
| 10. | Indian Journal Of Social Research | Academic and Law Serials | 6 | Sociology |
| 11. | Indian Journals Of Society And Politics | Winsome India Educational Trust | 2 | Sociology |
| 12. | Indian Journal Of Marketing | Associated Management Consultants Private Limited | 12 | Commerce |
| 13. | The Medieval History Journal | Sage | 2 | History |
| 14. | Sodh Disha | Hindi Sahitya | 4 | Hindi |
| 15. | Yojana | | 12 | Economics |
| 16. | Itihas | ICHR | 2 | History |
| 17. | Sociological Bulletin | | 4 | Sociology |
| 18. | Indian Literature | Sahitya Akademi | 6 | English |
MAGAZINES
The Library subscribes various magazines for its users. These are:
Competition Success
Pratiyogita Darpan
India Today
Yojna
Digit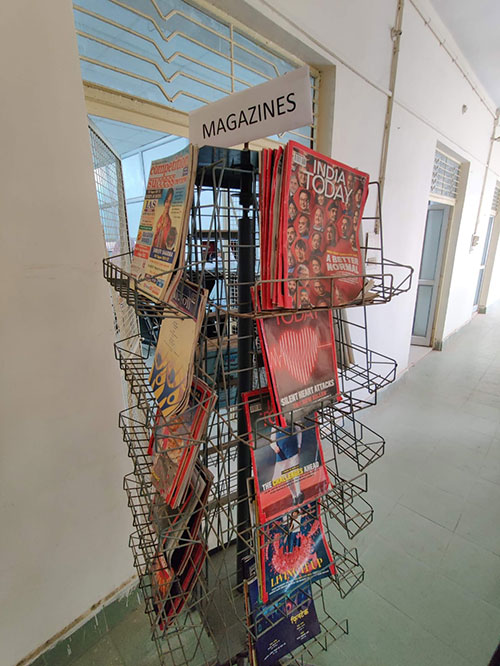 NEWSPAPERS
Library subscribes various newspapers in English, Hindi and Urdu languages. Users can read them in a separate newspaper reading area dedicated for the purpose.  These are:
The Times of India
Hindustan Times
Dainik Jagran
Amar Ujala
Hindustan
Inqalab
Sahara