Digital Book Collection
The library started a Digitization Programme under which 2008 books of the library were digitized by the digitization team outsourced by the College.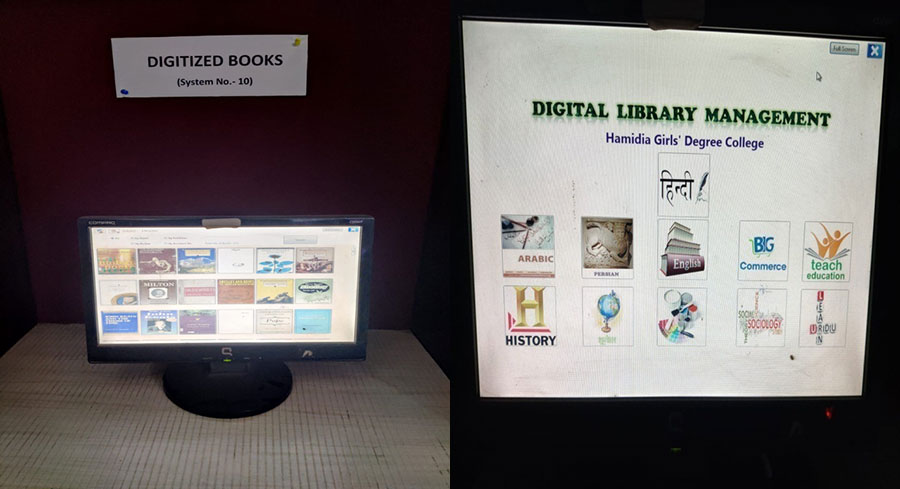 The Digital Books collection of the library include books of different subject areas like English, Hindi, History, Sociology, Urdu, Arabic, Commerce, Geography, Education, Persian and Painting. The teachers and students of all classes can access these books through Digital Library Management Software available on ten (10) computer systems in the library.