To celebrate the International Women's Day, 2022 the Centre for Women's Studies of Hamidia Girls' Degree College organized a Special Lecture on Women Empowerment on the eve of 8th March, 2022. The lecture was delivered by the Chief Guest, Professor Gunjan Sushil, Department of English & MEL, University of Allahabad, Prayagraj. Through her lecture she emphasized that it is necessary for young girls and women to break the bounds and shackles laid down by society. Fear is restrictive and hence it is imperative that women should rise above narrow mindedness and prove their abilities. She appreciated the hard work and determination of the students who qualified NET & JRF. She also distributed certificates of achievement to them. Speaking on the occasion she said that it is very necessary for young girls and women to create an identity for themselves and motivated the students to be financially independent. She also stressed that girls should also develop their sense of self esteem.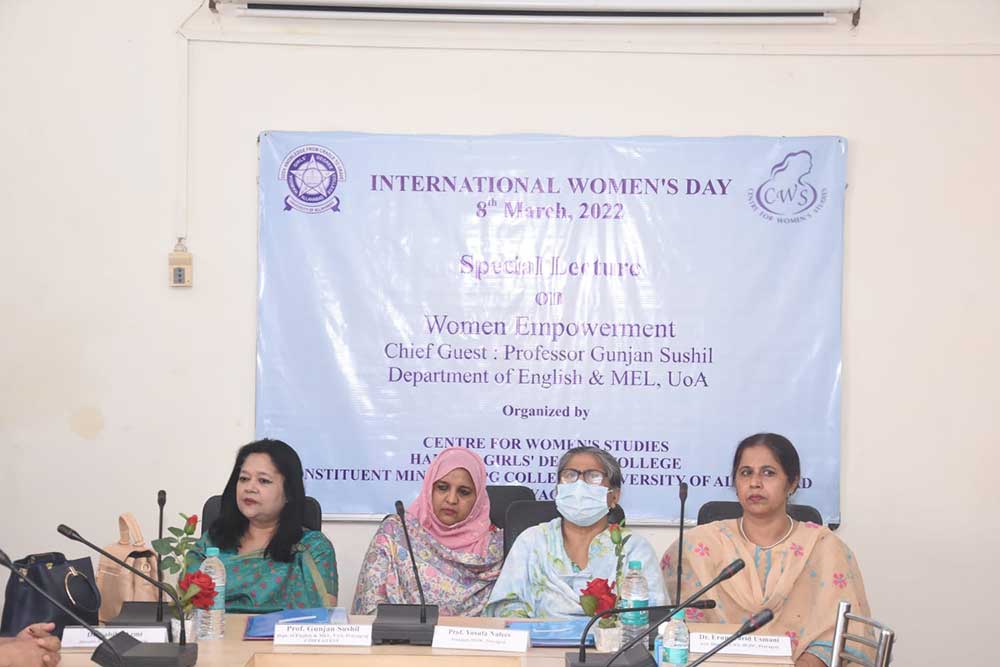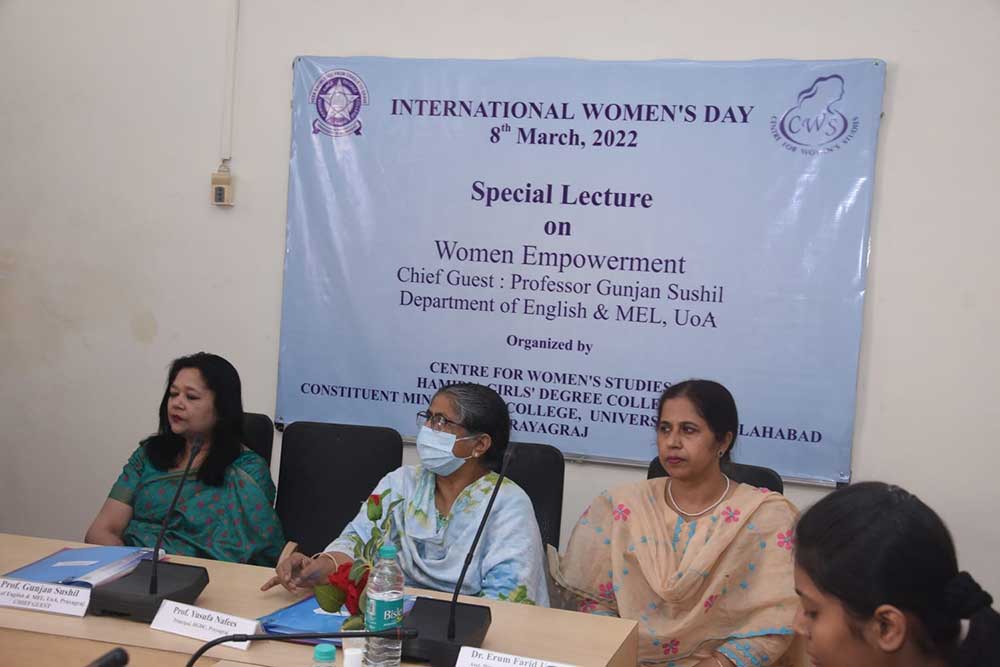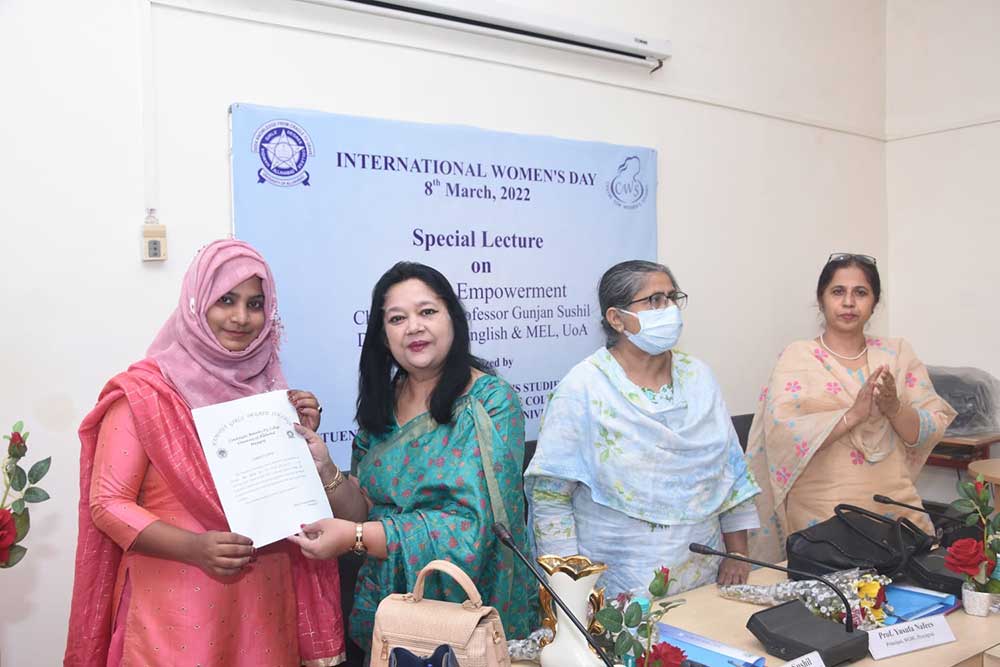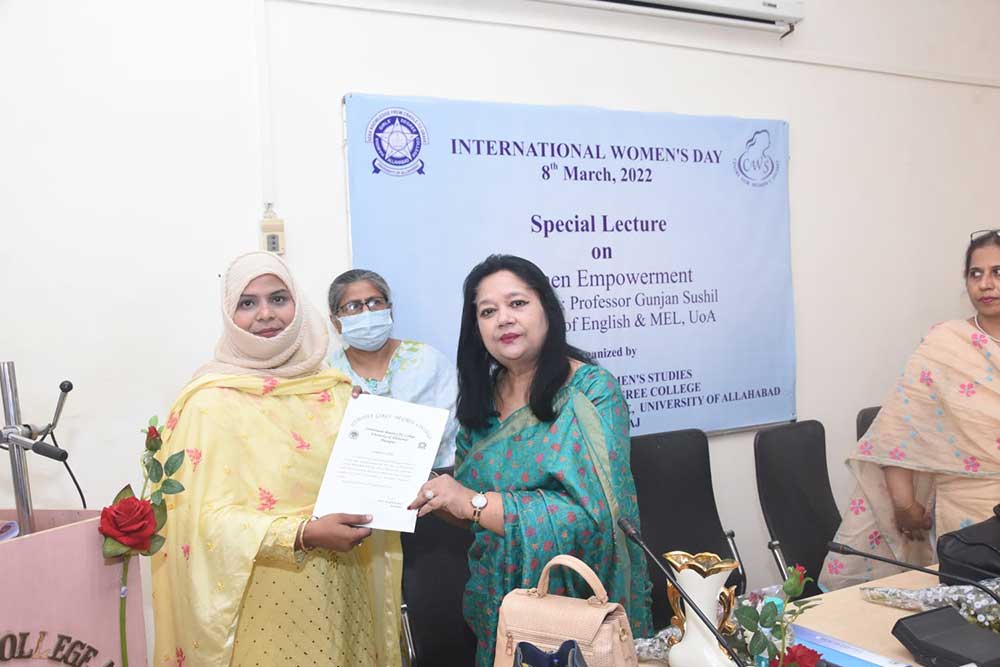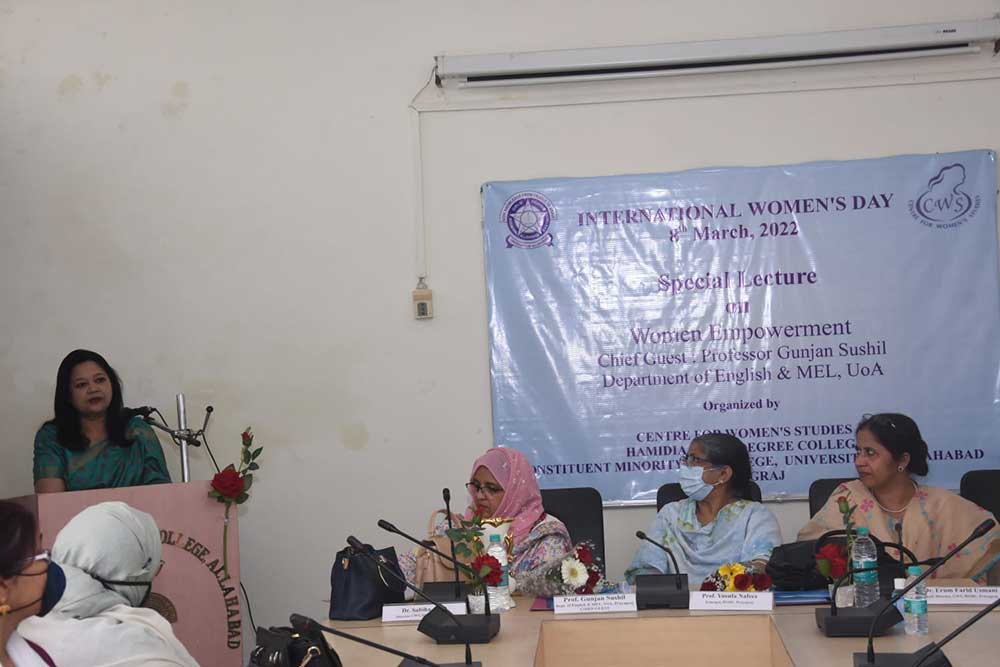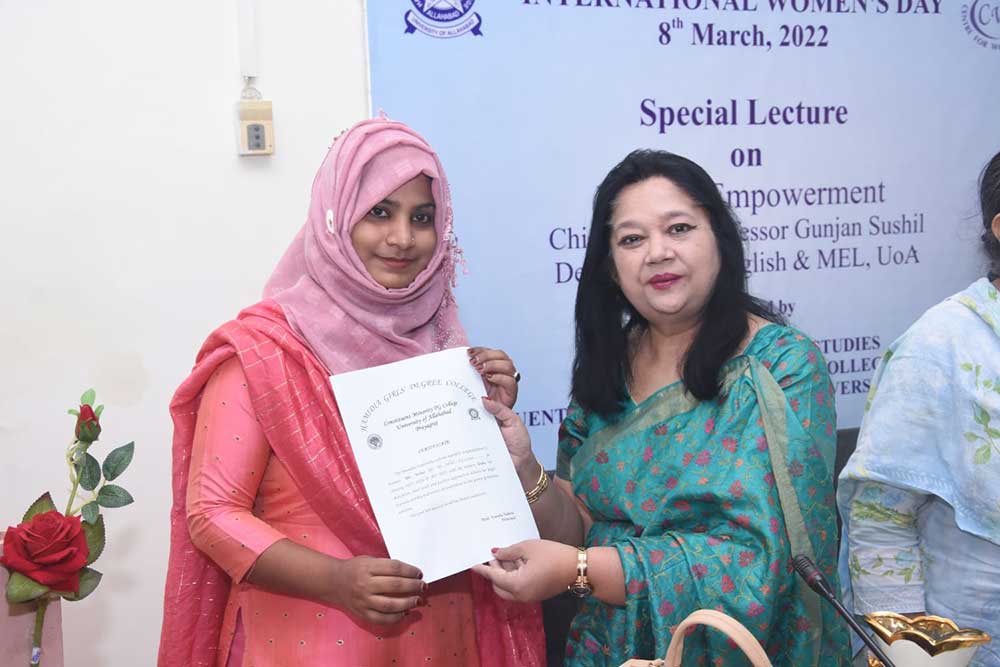 Conducting the programme Dr. Sabiha Azmi, Director, CWS, HGDC introduced the theme of International Women's Day 'Break The Bias'. She said that International Women's Day is a global day celebrating the social, economic, cultural and political achievement of women. She said that we should unite for the rights of women and take initiative for gender parity
.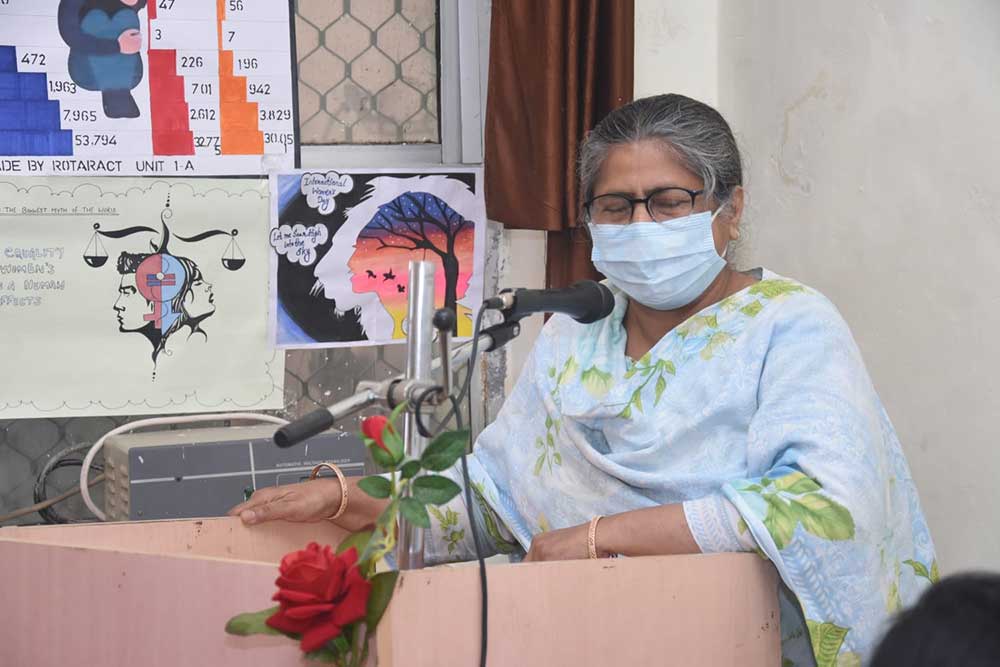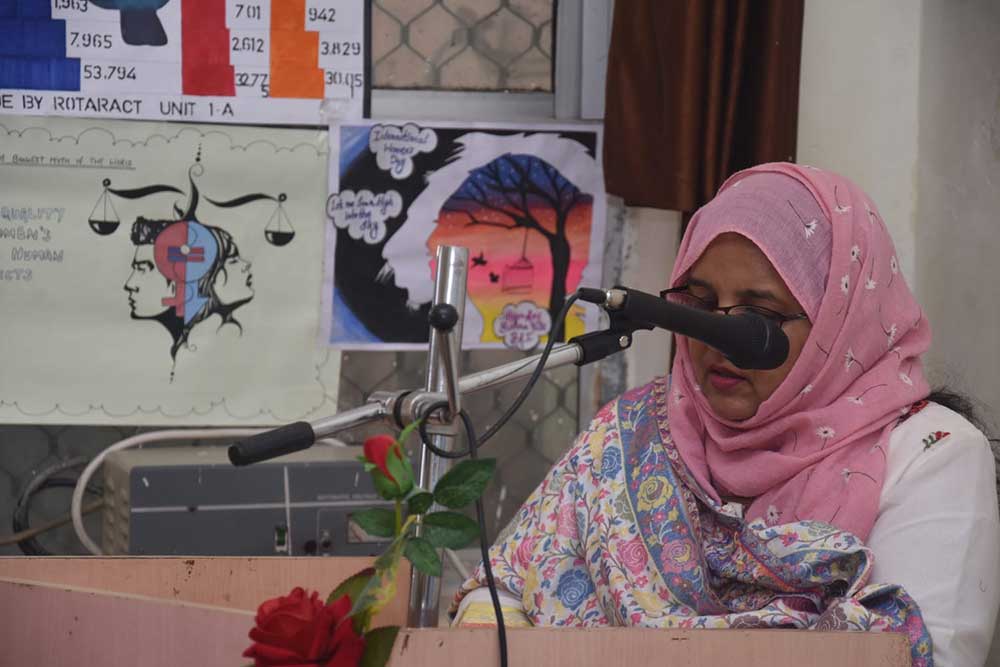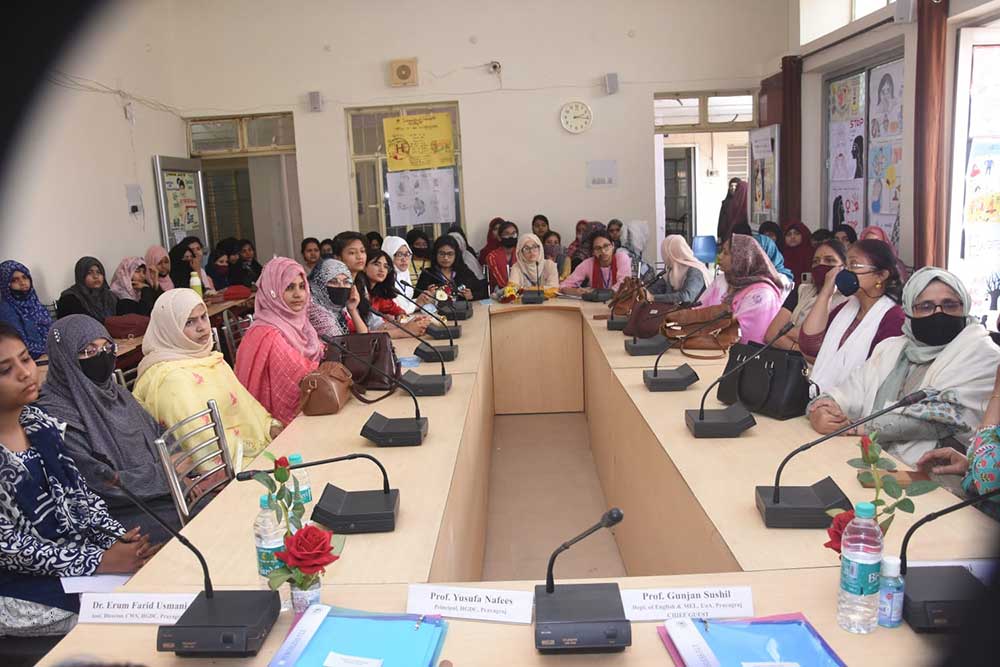 Earlier, Welcome Address was delivered by Dr. Yusufa Nafees, Principal of the College. Introducing the Chief Guest, she also shed light on academic pursuits and publications conducted by Professor Gunjan Sushil. Highlighting the milestones covered by the College, she lauded the efforts of the founder, Begum Khursheed Khwaja who started Hamidia Primary School in 1932 with a vision to bring the modern scientific education to the doorsteps of women of the community and other members of the society also. The vision has bloomed and today the College three faculties – Faculty of Vocation where B.Voc. in Fashion Design & Embroidery, Software Technology, Journalism and Mass Communication, is functional. Two more trades – Social Media & Digital Marketing and Office Administration have been sanctioned by UGC. These courses are providing latest professional education to the students. Vote of thanks was proposed by Dr. Erum Farid Usmani, Assistant Director, CWS, HGDC. Speaking on the occasion she said that women empowerment is a process in which two H are important – happiness and health.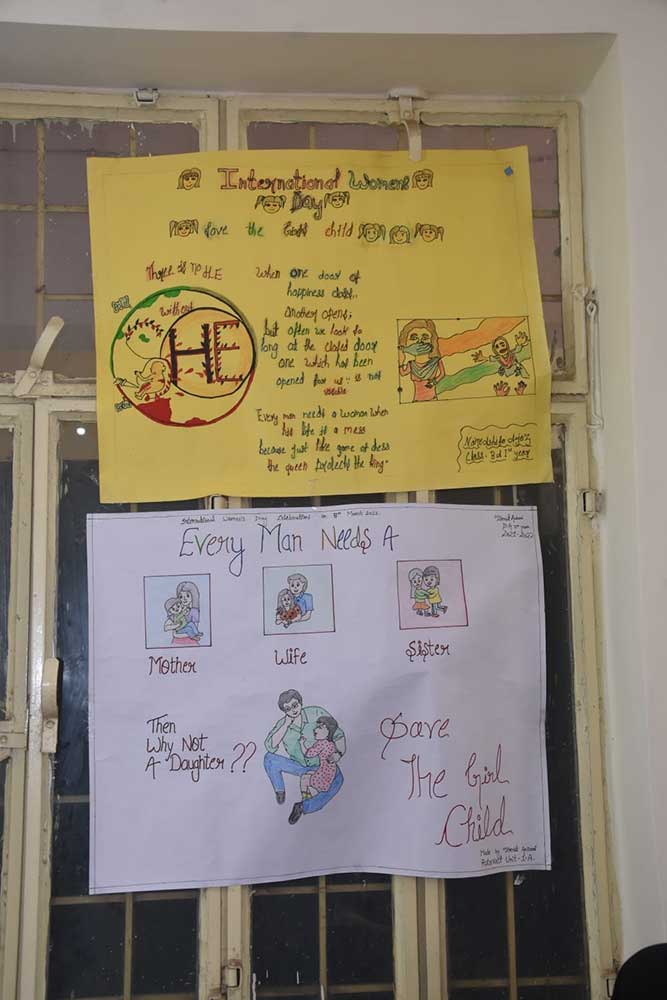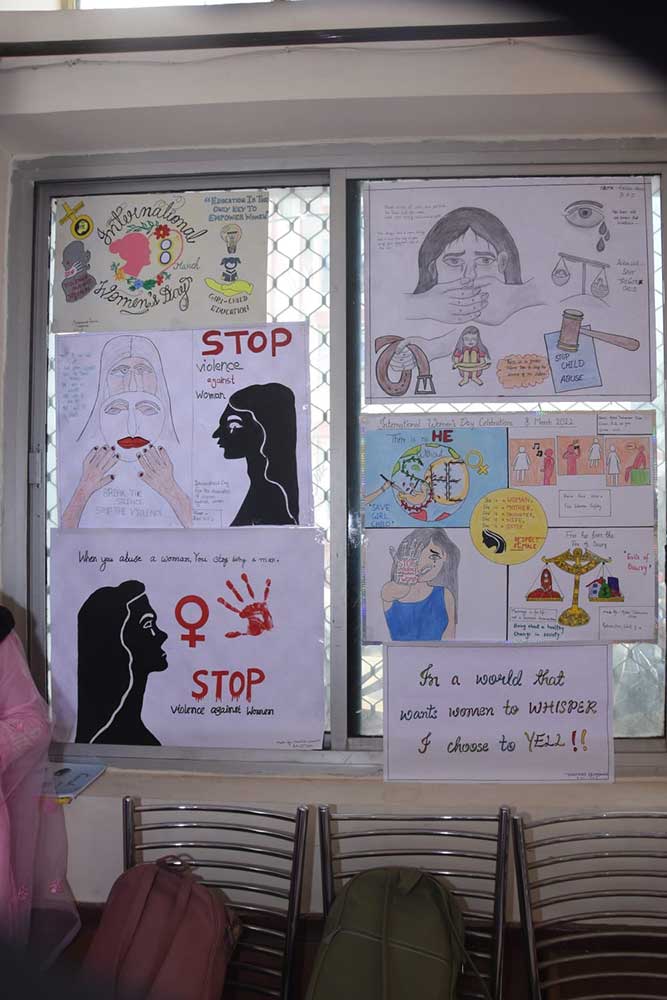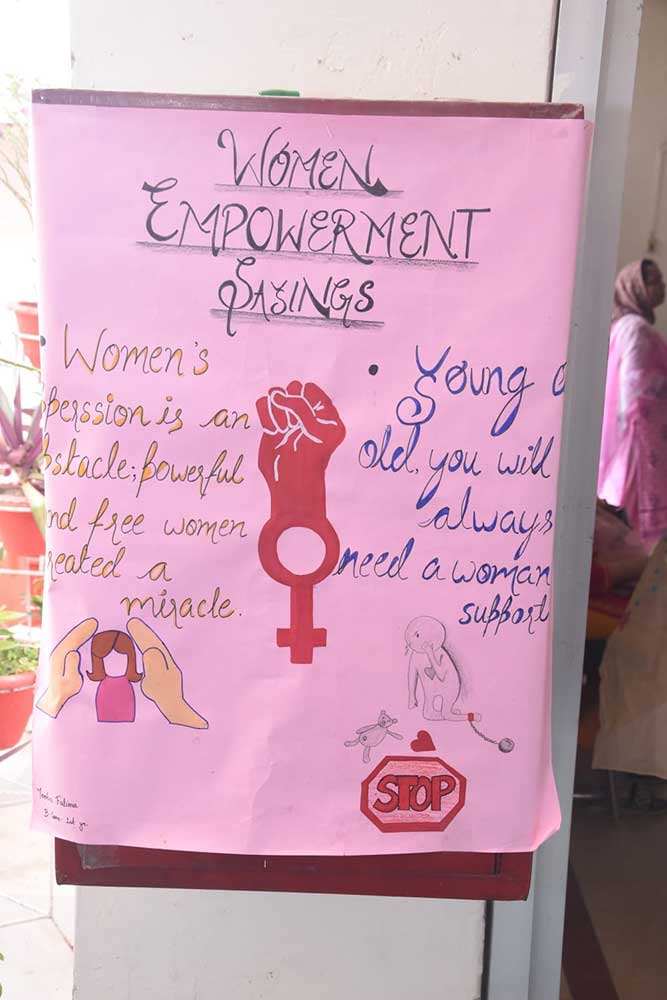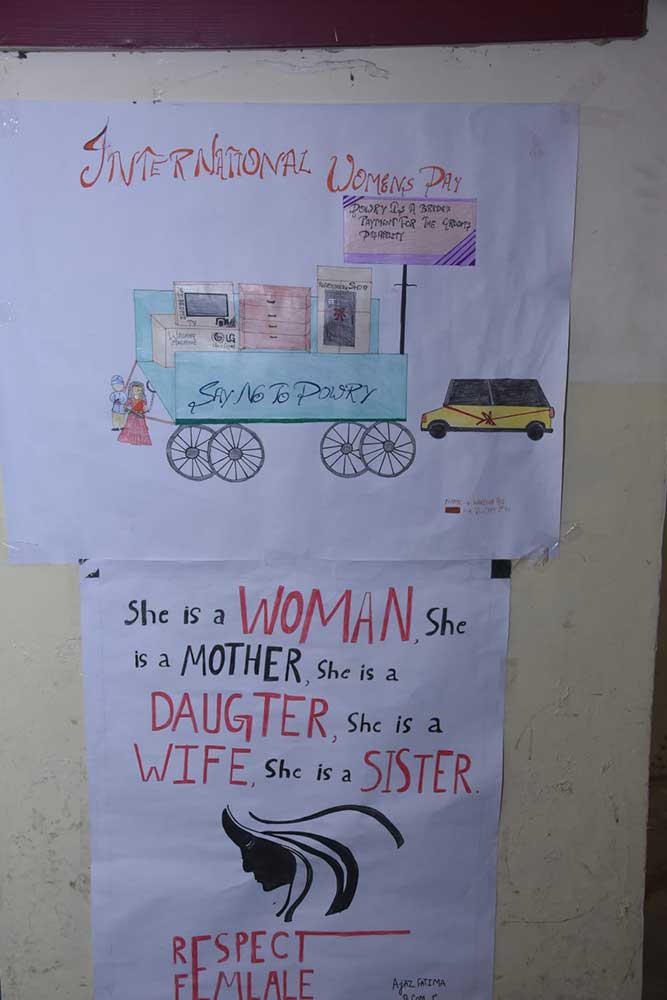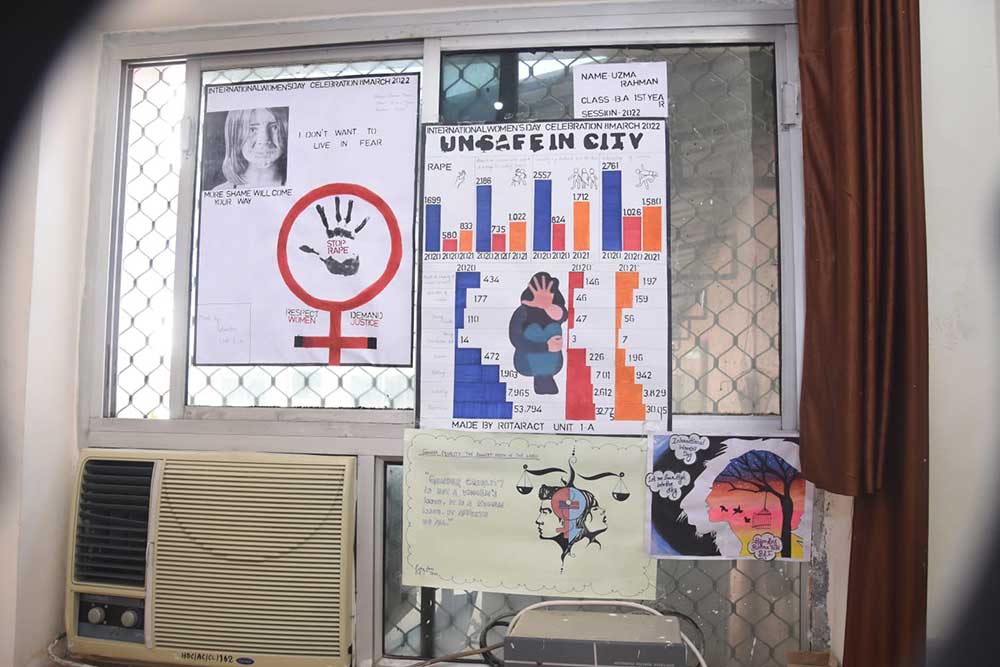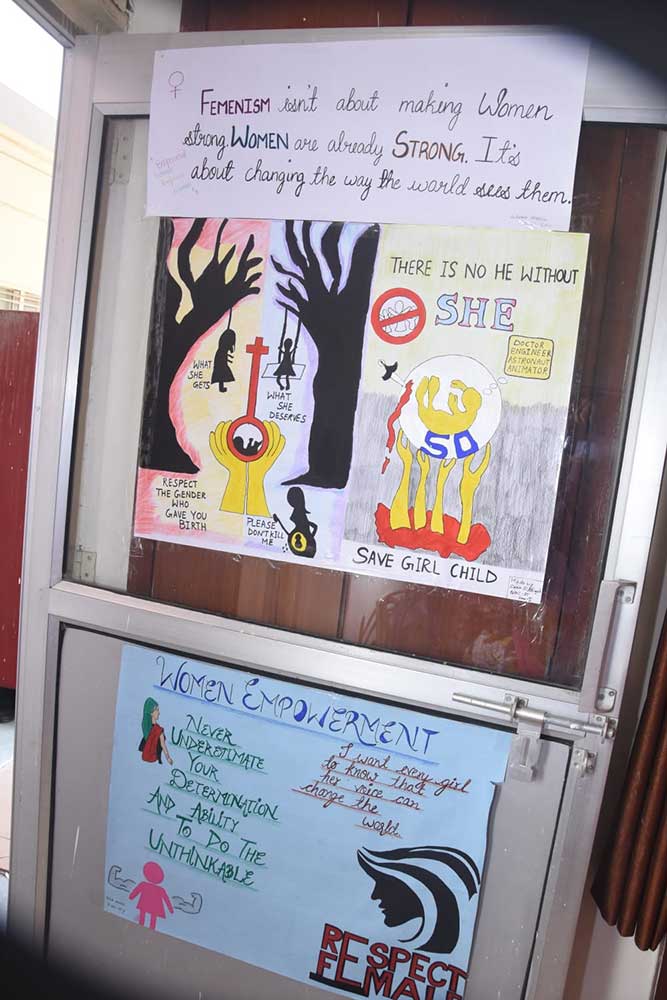 A farewell function of Dr. Bilquees Farooq, Associate Professor, Department of Economics was also organized. She has completed 33 years of dedicated services to the college. The Manager of the college, Mrs. Tazeen Ahsanulla connected online and blessed Dr. Bilquees Farooq for rendering dedicated services to the college and completing her work period with a clear record. The Principal Prof. Yusufa Nafees lauded Dr. Farooq's achievements throughout her carrier. Gifts of gratitude were presented by the Hamidia Family to Dr. Bilquees Farooq .